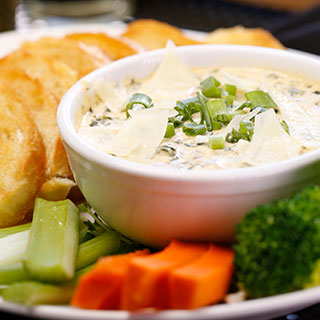 ARTICHOKE DIP Lager
Braised artichoke blended into creamy cheese dip cannot be enjoyed alone. It needs to be surrounded by zucchini, carrots, chips, crisp golden lagers, and good friends. There. That's how you start off the good times.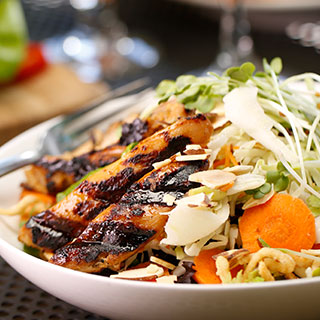 Asian Chicken Salad IPA
Sweet meets salty with grilled teriyaki chicken bridges nicely with the sharp hoppiness of an IPA. Now toss in the fresh medley of carrots, cabbage, radishes—this is the flavor combo your taste buds have been waiting for. Give this pair a run.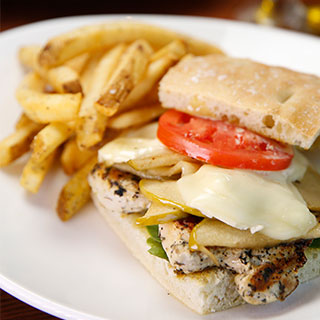 Brie Apple Chicken Sandwich Agave Wheat
Honey-mustard, sautéed apples, creamy Brie cheese, fresh tomatoes and spinach—the works. Such an avalanche of flavors splashed upon juicy grilled chicken can best be quenched with the sweet, subtle accents of Agave Wheat ale. Can your taste buds handle it all?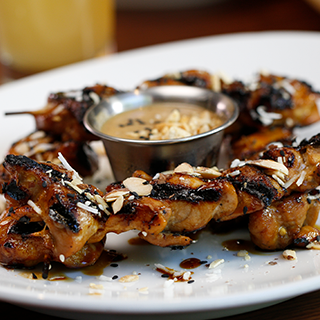 Teriyaki Chicken Satays Brown
The rich, exotic Asian flavors of thick peanut sauce accented with sesame seeds draped over grilled chicken—this entrée deserves a robust beer up to the challenge. The roasted, caramel intensity of an English-style brown ale should do the trick. Good call.